30.11.2023
İş teknolojisinin hızla değişen dünyasında öne çıkmak sürekli bir öğrenmeyi gerektirir. Bu alanda öncü bir isim olan 1Ci, bu ihtiyacı iyi anlamaktadır. Detaylı eğitim programları aracılığıyla, ortaklarıyla destekleyici bir ilişki kurarak ürünlerini iyi bir şekilde bilmelerini ve entegrasyonu sorunsuz bir şekilde gerçekleştirmelerine yardımcı olmalarını sağlar.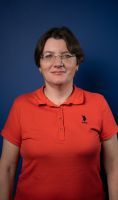 Marina Mareeva
Head of Partner Excellence Services
Subscribe to 1Ci Blog
Submit your email below and we'll send you updates on new stories.