In the interview, we've discussed how ERP can help companies speed up warehouse processes and simplify customs procedures for export if your company operates in the EU.
ilicos GmbH, 1Ci partner, is a technology company that specializes in providing comprehensive solutions for businesses to enhance their efficiency and productivity. Their services include process automation, custom software development, project management and project office support, ERP (Enterprise Resource Planning) implementation, as well as data warehousing and reporting.
We have talked to Denis Uz, who worked as a freelancer for multiple organisations for 15 years and in the last 3 years took up the role of a Founder/CEO. He started with e-commerce and ticket systems, then built a custom ERP for a computer parts company with 25 employees, delved into Android app development, data warehouse management, reporting, etc. Currently Denis is a managing director at ilicos GmbH, a company offering custom software development, process automation, project management, ERP implementation, and other related services.
Let's talk about one of your clients in the pharmaceutical industry. What were the issues the company faced?
The company supplies pharmacies with various medical devices such as syringes, blood pressure monitors, thermometers, compression stockings and others. According to their tracking system, more than 8000 SKUs are recorded and stored in the warehouse.
Many pharmacies order goods 3–4 times a day. Considering the number of SKUs, the entire process of picking and packing was extremely time-consuming. Therefore, they started looking for solutions to optimize warehouse processes.
The goal was to reduce the number of deliveries to the clients who order devices more than once. It was also necessary to allocate the exact time of shipping since the commission of delivery companies and customs offices varies depending on time. The desired outcome was achieved with the help of an ERP system.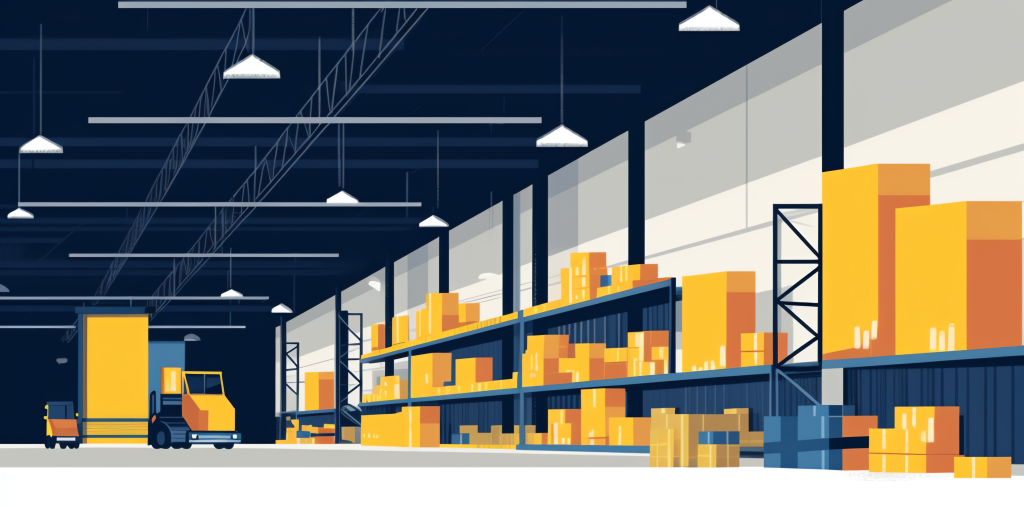 What was the result of the implementation?
Now, after receiving an order, the system starts analyzing data from previous orders of that same customer. If they usually order goods once a day, the invoice is generated immediately, meaning that those goods are ready to be picked and packed.
Likewise, the system takes into consideration if there are several orders per day. So, if the shipping is expected to begin at a certain time, only one invoice is generated for all the orders for that day in advance. Starting from this point, the goods can be collected and packed.
As such, ERP helps reduce costs as there will be only one delivery for multiple orders.
You also mentioned that an ERP system can facilitate customs procedures when it comes to exporting in Europe. Can you elaborate on that?
This mainly applies to companies that export goods outside the EU. You have to notify customs that you are exporting goods to a country outside the EU, using the export declaration, if the value of the goods in one export consignment exceeds 1,000 euros.
If, for example, 100 orders are shipped to the UK, you must get 100 declarations. To avoid such a time-consuming process, you can virtually "pack" all of them in one order and export it to your legal entity or customs agent in the UK. Thus, instead of 100 separate boxes, there will be one pallet with multiple SKUs. It then can be delivered to each customer in the UK.
How can ERP be beneficial in this case?
When the truck arrives at the warehouse, all these 100 orders must be ready for shipment. The software helps to collect and pack the goods on time and stops employees from picking and packing goods at this specific time. How?
ERP allows you to pause operations online. Orders are still received, but the system won't issue them until that particular order is processed. Thus, ERP ensures that goods are not mixed up and helps avoid crowded warehouse aisles.
In addition, it's possible to use analytics that will show transport cost savings by reducing the number of packages shipped.
Is it easy to integrate such a system in terms of training and time required?
Integrating such a system is relatively straightforward. The development process, which includes process modeling, coding, and other tasks, takes approximately a month. Integration can be completed within 1 or 2 months, depending on testing. As the orders are consolidated automatically, there is no need for additional training.